RiverStone was proud to sponsor the Broking Firm of the Year award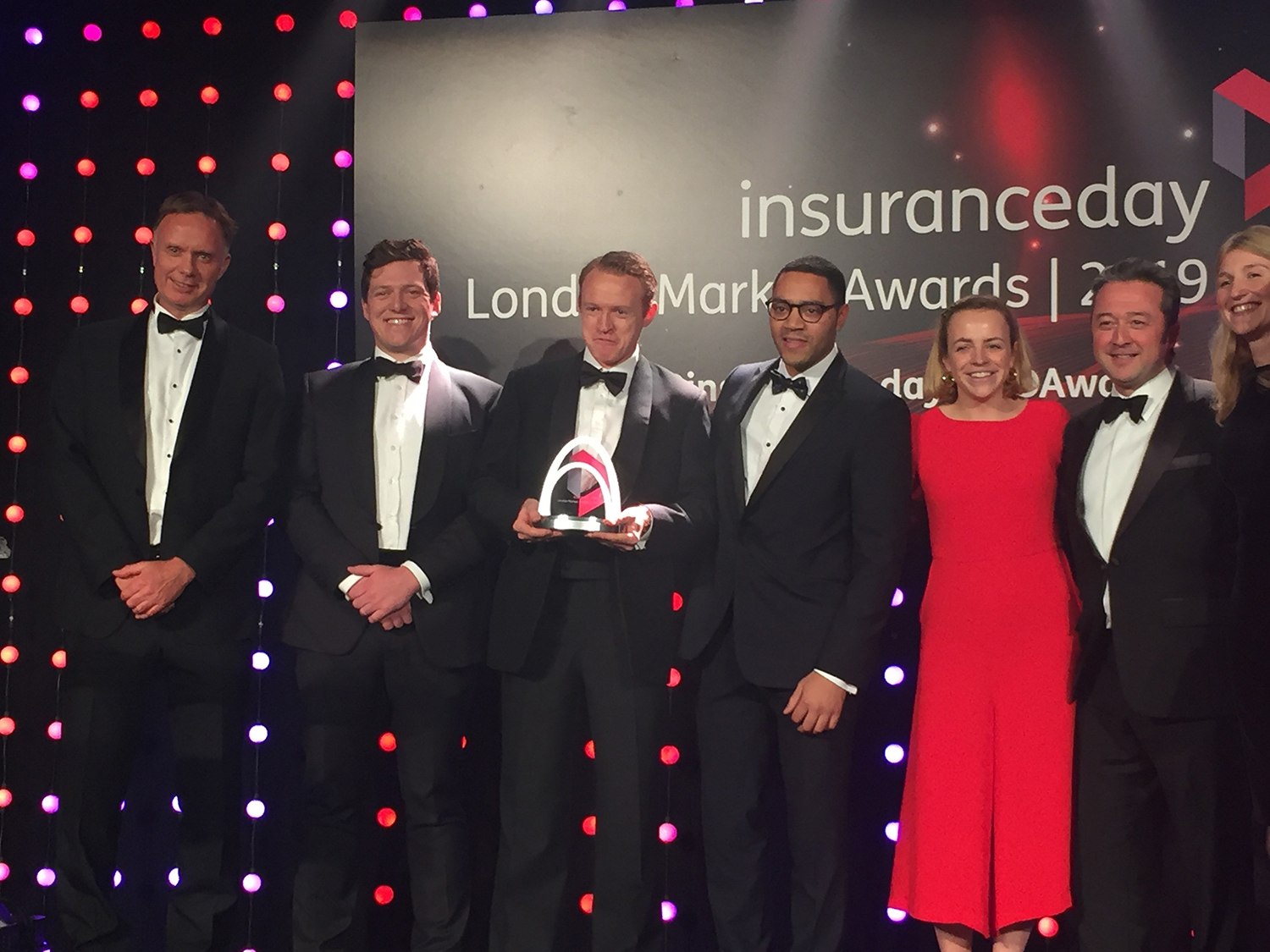 Mark Bannister, RiverStone Chief Operating Officer (far left) with the BPL Global team.
Congratulations to BPL Global, winners of the Broking Firm of the Year award at last night's Insurance Day Awards 2019 ceremony.
Riverstone was proud to sponsor this award in memory of Brian Caudle, founder of Syndicate 780.
Brian was a long-term business partner and friend of RiverStone and its affiliates. He was awarded Insurance Day's Lifetime Achievement Award at the Worldwide Reinsurance Awards in 2012 for his 60 years of service in the industry.