60 seconds interview with Stephen Roberts – IRLA 2019
Recently RiverStone UK sponsored the Insurance and Reinsurance Legacy Association (IRLA's) annual conference at the Grand Hotel in Brighton.
Claims Director Stephen Roberts has formally become IRLA's new Chairman, succeeding Paul Corver. We caught up with Stephen on his new appointment and the role of IRLA in our industry.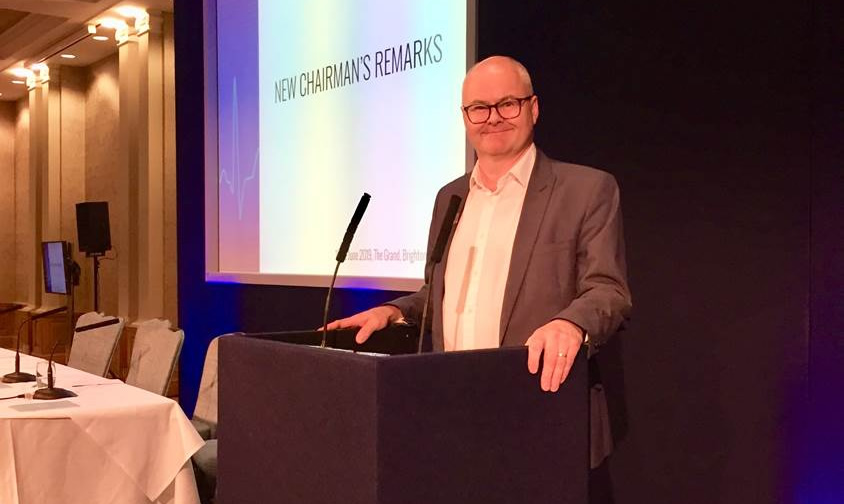 Q: What is IRLA and what role does it play within the Legacy world?
IRLA has a wide membership, which include buyers and sellers of legacy (re)insurance and a wide range of service providers, including the intermediaries that bring potential deals to the market. IRLA considers itself to be "the voice of legacy" encouraging and supporting the legacy market, providing networking opportunities, training and development. We also work with regulators to disseminate regulatory information and debate matters of interest to the legacy market.
Q: RiverStone is a main sponsor of the annual conference, can you tell us more about the role we play from within and why is it important?
Riverstone has been a long term supporter of IRLA, recognising, the benefit of developing a professional market for legacy transactions. We also support IRLA's aim to develop legacy market professionals, through the IRLA Young Professionals Group (YPG) and the IRLA mentoring scheme.
Q: Many congratulations on your appointment, can you tell us more about your Chairman role?
Thank you! Having been a board member of IRLA for four years, I was excited by the opportunity that chairing IRLA presents. It enables me to champion professional development within the legacy market space and to demonstrate the high degree of skill and professionalism we can bring to resolving legacy claims.
Q: What do you think will be the biggest challenge for the industry and the association?
Ensuring that we maintain our discipline as a market as we grow, thereby retaining the confidence and support of our clients and the regulators.
Q: What do you hope will be your biggest achievement?
Confirmation from our members that IRLA helped make Legacy a market of innovation and career opportunity and that we were able to create elegant and fair solutions to historical claims issues.
Q: And finally, why is the Legacy market an exciting place to be in right now?
There are new models being developed for legacy disposals in the USA and surveys showing multi-billions of dollars of potential legacy business along-side of an active and growing market; there are tremendous opportunities for legacy acquirers and the potential to be engaged in solving some of the most complex (re) insurance issues of our time.